News — Electrostatic Sprayer
Posted by Shimon Petegorsky on
Recently there was a news article discussing how a large airline was going to be using expensive electrostatic foggers for disinfecting their terminals across the country. While I was already aware of the limited range of disinfecting sprayers/foggers, I didn't know the specs of this particular model, so I did looked it up. Turns out this particular fogger, costing thousands of dollars, has an effective range if 2-4 feet and takes a full hour to disinfect 18,000 sq ft. On the other hand, the Liberty ULV Fogger, has an effective range of 20 feet, 5 times that of the electrostatic...
Posted by Shimon Petegorsky on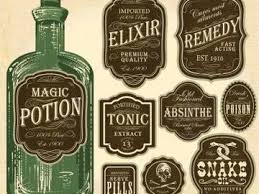 There is no question that purveyors of electrostatic sprayers have done an excellent job in marketing. They have created a buzz in the disinfecting market, and have gotten customers to dish out up to a thousand dollars for a handheld version, to many thousands of dollars for a larger capacity unit. Initially it was niche companies selling their products to niche customers, and more recently some of the global corporations in the sanitation products industry have entered the fray. What is eerily missing from their product literature (at least from what I have seen, and I have searched thoroughly), is...